Ideal Self Inking Stamp - Rectangular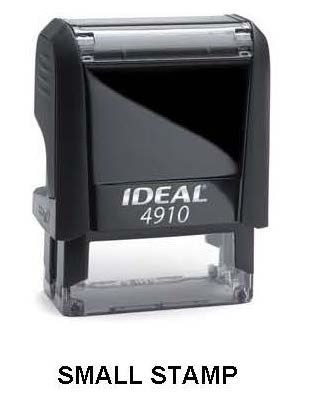 Ideal Self Inking Stamp - Rectangular
IDEAL SELF INKING STAMPS
AMERICA'S FAVORITE
The Ideal self-inking stamp work and feel as great as they look.  Their numerous patented features make them a pleasure to use. Just one impression and you will appreciate the ergonomic shape and heavy duty construction.

---
*Email images for your stamp
as attachments

to: stamps@AccurateStamp.com.  Images must be line art with a minimum of 200 dpi.*

---
The font we use for lettering is Arial.  If you want a different font, please make your request in the special instructions along with any setup or formatting you desire.
When special instructions are provided,
a proof

might be sent for approval.