5117 Trodat Professional Dial-a-Phrase Date Stamp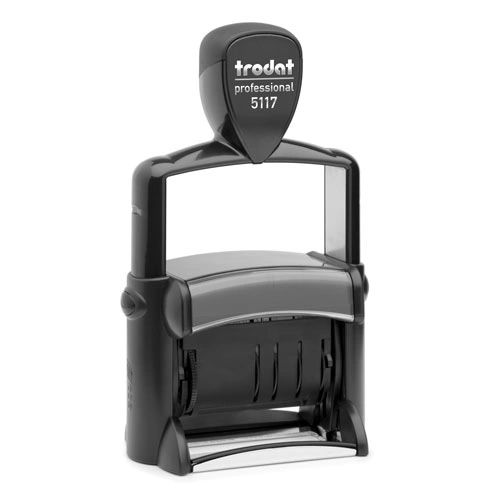 5117 Trodat Professional Dial-a-Phrase Date Stamp
SELF INKING DIAL-A-PHRASE DATE STAMP
Includes the following phrases:
1. ANSWERED                   7. CHECKED
2. BACKORDERED             8. DELIVERED
3. CANCELLED                   9. ENTERED
4. BILLED                           10. PAID
5. RECEIVED                      11. SHIPPED
6. CHARGED                      12. FAXED
The Trodat Professional self-inking stamp made of steel construction is ideal for everyone who regularly needs to use a stamp.  Top quality development and finishing make it a totally reliable office stamp. The Professional offers user comfort and sits perfectly in the hand. The impression is made quietly with a gentle movement.

Minimum 10 years on the date band
Ink Colors:

black, blue, green or red pad