4817 Trodat Dial-a-Phrase Date Stamp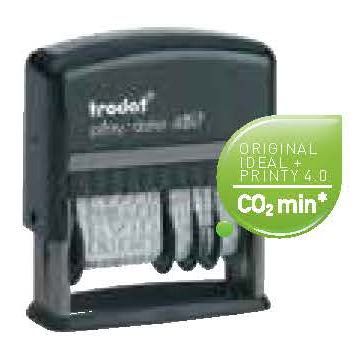 4817 Trodat Dial-a-Phrase Date Stamp
SELF INKING DIAL-A-PHRASE DATE STAMP
Includes the following phrases:
1. ANSWERED             7. CANCELED
2. RECEIVED                8. CHECKED
3. ENTERED                 9. SHIPPED
4. BACKORDERED     10. BILLED
5. CHARGED               11. DELIVERED
6. PAID                        12. FAXED
The plastic Trodat self-inking stamp is an inexpensive alternative to the Trodat Professional 5117 model. 
This stamp is ideal for moderate use.  T

heir numerous patented features make them a pleasure to use. Just one impression and you will appreciate the ergonomic shape and heavy duty construction.
Minimum 10 years on the date band
Ink Colors:

black, blue, green or red pad